This one is really small,
but it brought me such joy to see completed
I thought I'd post it anyway.
I have had a pair of candle holders flanking my dressing table
since we moved in over two years ago.
I put sand dollars on there then, just to have something there
and I've been going back and forth
on what kind of candles to get ever since.
I finally got some yesterday and put them up.
They aren't impressive candles, but I think I like
that they are simple and lightly scented.
The room is probably over decoarated anyway
so a clean line or two is good.
I moved the sand dollar to the netting,
and put a few shells around the bottom of the candle.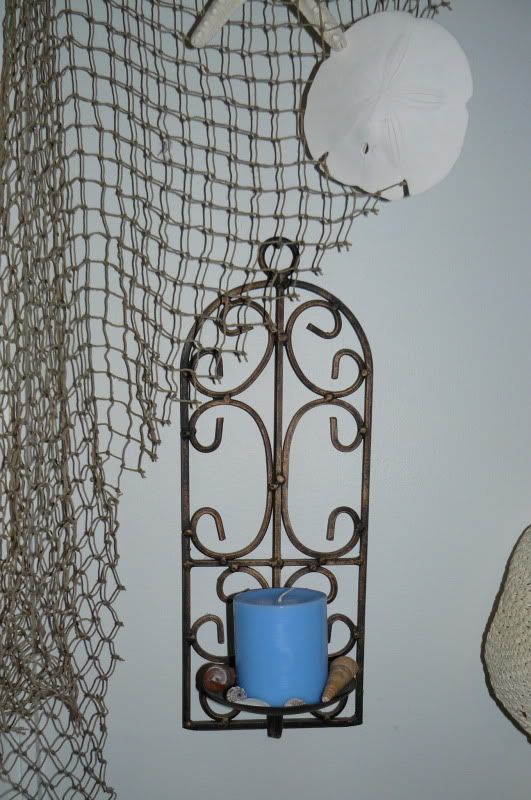 Now I just need to paint over that yellow wall
from the previous owners.