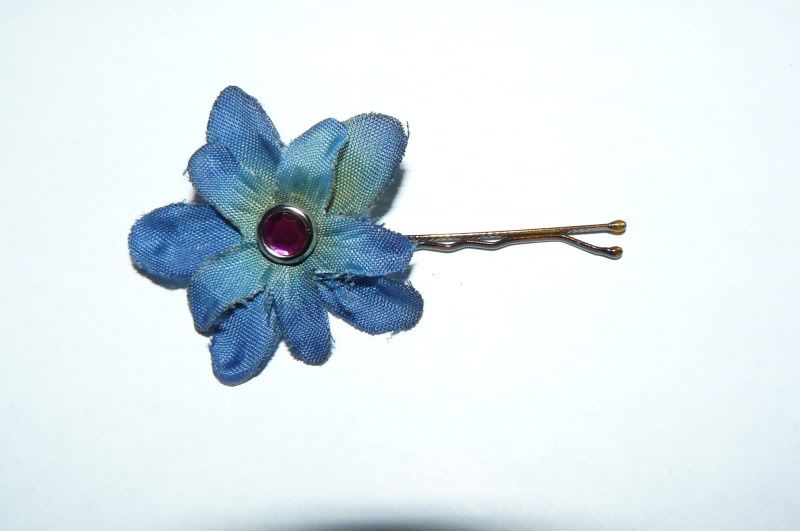 I've made these before as birthday party favors,
but someone asked about them so I thought I'd throw a post up about it.
The supplies are bobby pins, decorative brads, fake flowers,
and a pair of jeweler's or needle nose pliers.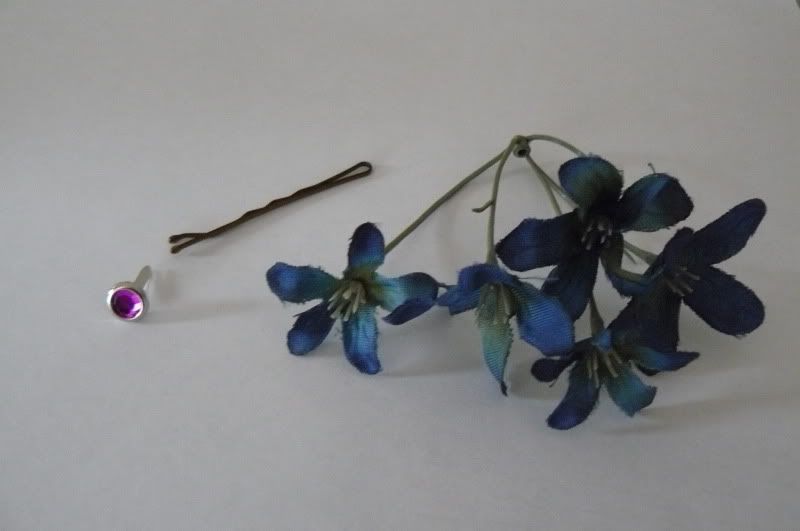 Thread the flower onto the brad.
Curl the brad ends.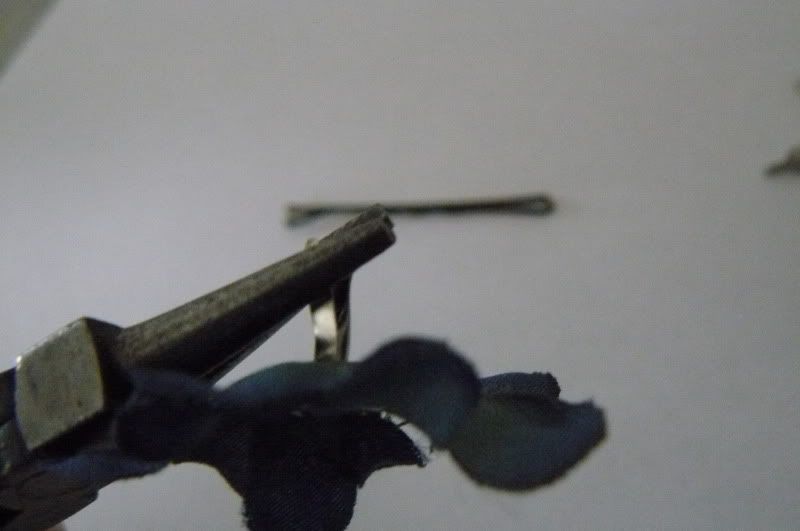 Slip on bobby pin.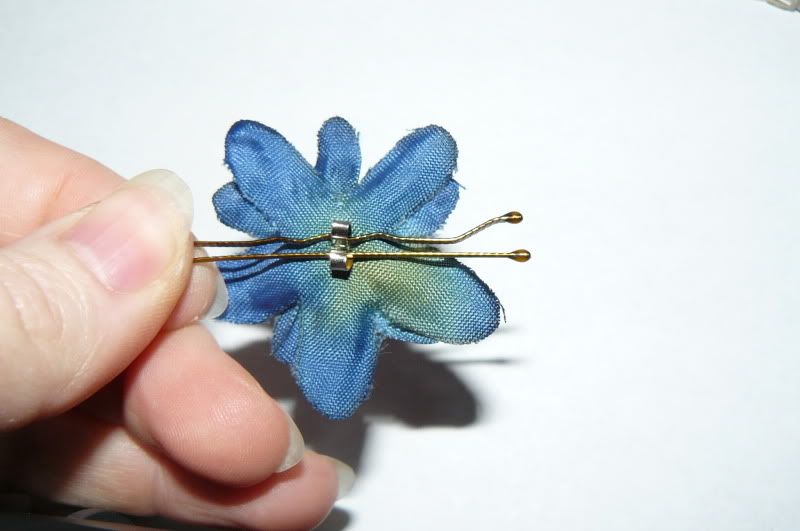 Now, that qualifies as simple, right? lol.