We take Halloween seriously at my house. Not that we are into scarey stuff, because I really don't even like horror films, I just like having once a year that I can make pure fantasy come to life.
We begin discussing costumes in the spring, my plans for this year a positively wicked, and I can't wait to have them done... but this post is to brag about the past.
DDs wanted to be ballerina fairy princesses, which in translation means "Go crazy with pink, and make sure I have a tutu, wings, and a crown." I'm not hot on pink, but I let them pick, they will come around to my pov on pink someday, I'm sure.
DS wanted to be something just as magical, so we discussed Leprechans and he agreed that a mischvious little person was a perfect fit for him. I wonder why? lol
So I started with my concept drawings.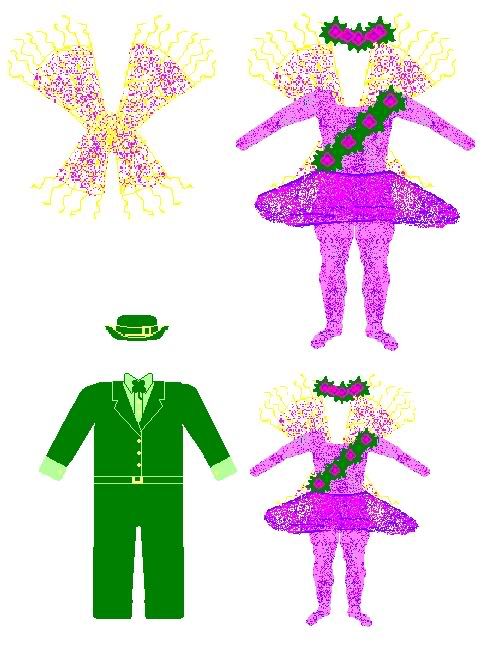 Then on Halloween we were a complete sucess!