Well, to tell you the truth my mom made these once.... well kind of. Like any idea I'm not happy until I've made it my own. Apparently this tendency is really social suicide, as people don't like their ideas improved upon, but I'm more into "I love you anyway" kind of friends.
So that said, this is how I do Christmas stockings. They are relatively simple, for the artistically inclined, they just require a little patience and love.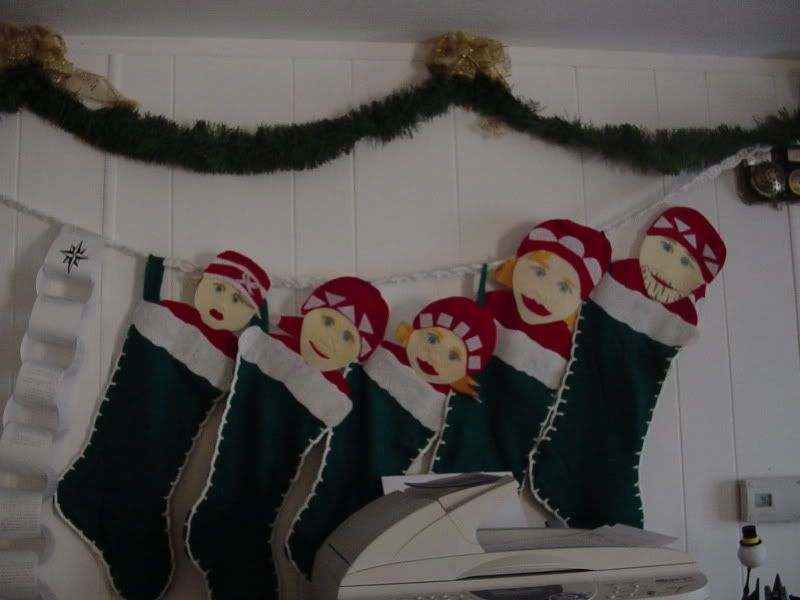 This is the set for my family. I blanket stitched around the edge, but honestly it was a huge hassle getting the hook though the felt. If you do this, find a punch of some kind to make little holes to crochet through.
One of my best friends, mother of six, re-married a few years ago. The lucky, and terrific, guy had three kids of his own, so that made eleven people to make into a family. My only thought for helping from 14 hours away was to make them a set of stockings to include everyone. I even made some blank ones for the ones I was sure would be added by two people so in love, and it's a good thing I did because #10 is crawling and #11 is on the way. If they go past 12 I get to make a whole new set!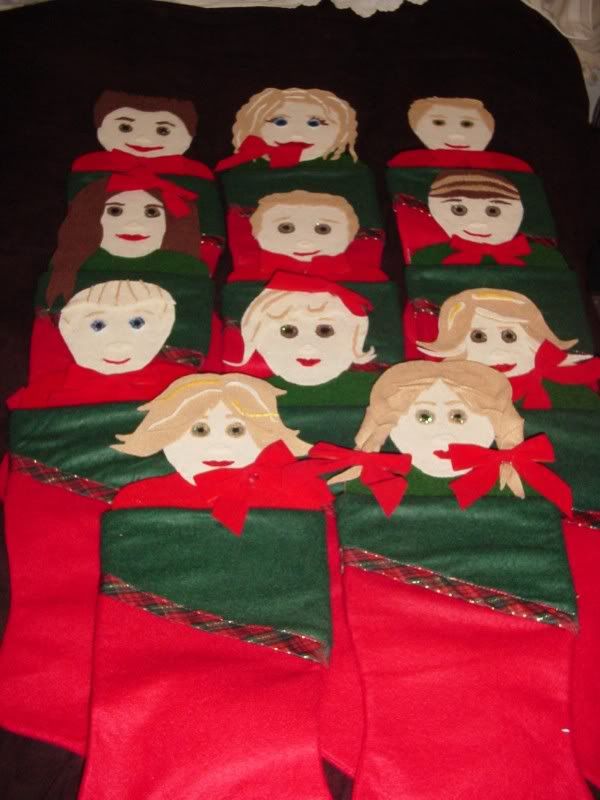 Obviously I'm getting better, lol. I am rather proud of the way the mom's hair came out. I got to see them all recently though and was dismayed at the way they have all grown up so much from the pictures I made these from. It makes me want to start anew, to do credit to the wonderful and good-looking kids they are.
BTW, this project is very affordable if you do the shopping for it the day or so AFTER Christmas, then you have all year to get it done, but you will have gotten the stockings at 75% off!