I'll start off by saying I had help with this one. Joe and the handy man did the tub/shower, toilet, and sink install, plumbing, drywall, electrical, and helped lay the hardi-backer for the tile. I just did the demolition, clean up, remaining hardi-backer, painting, trim, tile, shelving, caulking, grouting, threshold laying, hardware hanging, and decor.
I'm going to show you this picture first, because in it you can see the inspiration piece. When I decorate I have to have one thing I use to tie the room together, something that puts in my mind what I want the room to be. I found the canvas print above the toilet at... ahem... Wally World. The gray scale nature scene called to me and I realised I could build a bathroom around it. Gray is the hot neutral these days.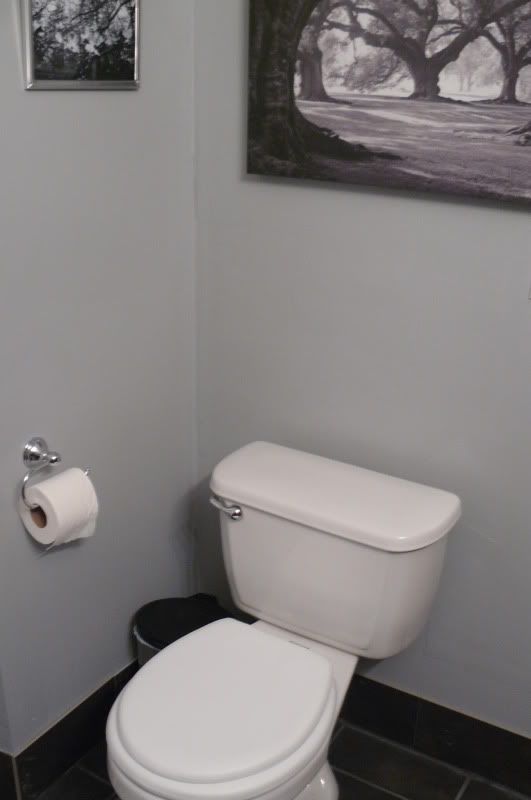 I didn't know what I was going to do for cabinetry, until I went on vacation and saw this in our hotel bathroom. This is where you picture me with a wicked grin and a light bulb over my head.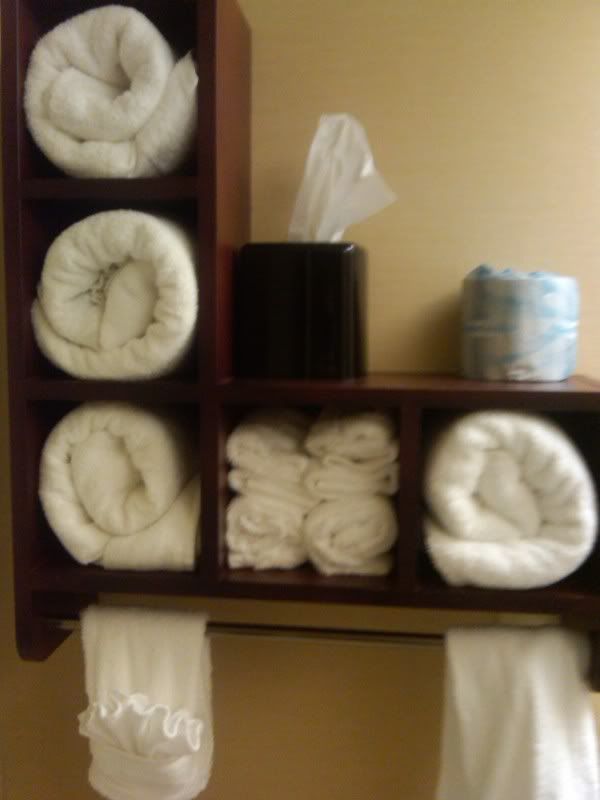 I didn't HAVE to do cabinets. I could do cubes, squares, like tiles, and the picture! The rolled up towels would also mimic natural shapes!
To go with the print I also had printed a bunch of b&w photos of nature that I have taken. Naturally they are edited liberally and didn't look much like this when I took them, but I am quite happy with the results. I also covered a jar with gray seashells and purchased some brick-a-brac to throw in or paint and throw in.
So without further ado, this is my hall bathroom: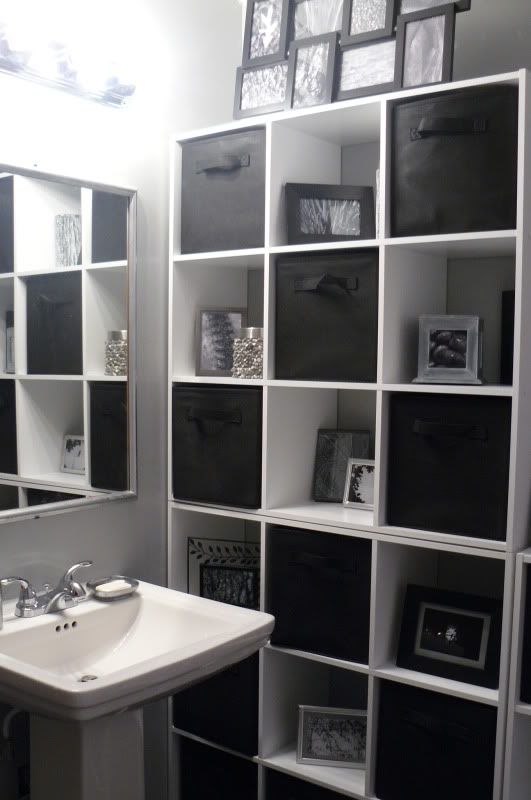 Oops, forgot the "before" pictures, I snapped these right before I got out the crowbar: