Tali's first swim meet is coming up, and it's a Luau theme. Apparently there is some prize they have won several years in a row that goes to the team with the supporters who dress the best in the theme.
I may be completely inept at the rest of the sports mom stuff, but costumes I can do.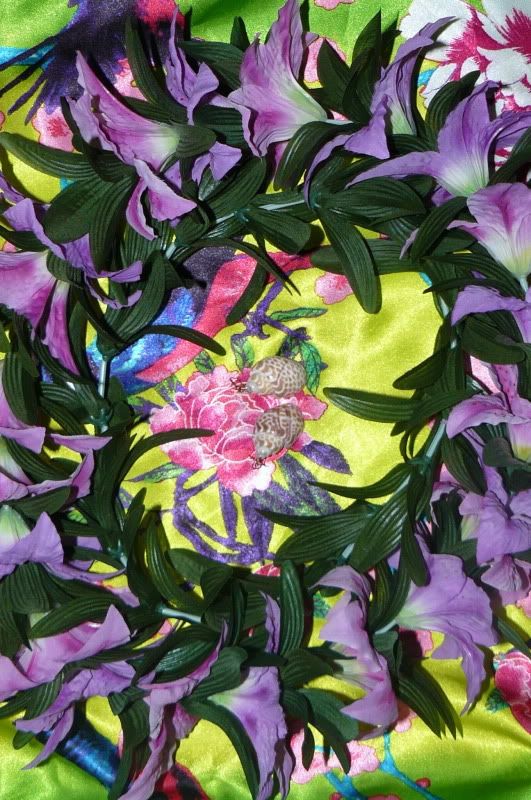 The background of this is my Muumuu, floral and parrot print. I didn't like any of the leis that the store had on hand, so I bought a garland and made my own with the help of fishing line and coffee straws. I also made a leaf only one which will go on someone I am sure, along with the handful of store bought leis. I took some shells from my room and drilled out the center. Some earring hooks and beading wires and the earrings are done!
I have pink grass skirts for each of the girls, and one for me in classic tan. James has Hawaiian print swim trunks.
I seriously considered a tiki mask for James, but I really don't have time before the big day.
Now if I could only remember the Hula dance Mini P. taught me in Kirtland.