I love to do face painting, I really do, except for one thing, the monotony. Even when presented with a variety of options, kids tend to pick safe things, hearts, flowers, spiders, rainbows. You can only paint just so many hearts in a day.
So I developed a plan to show kids how cool other options can be. I made a big board with pictures of faces with a variety of options.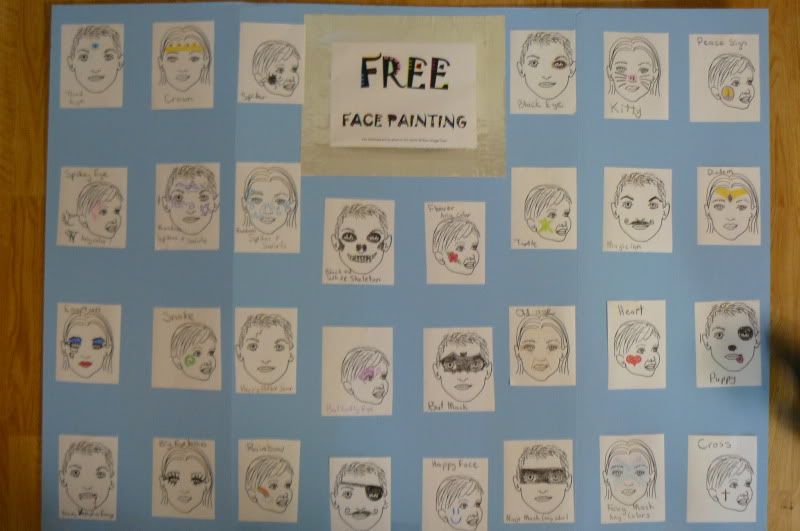 Then I dressed up in a medieval gown and painted my own face.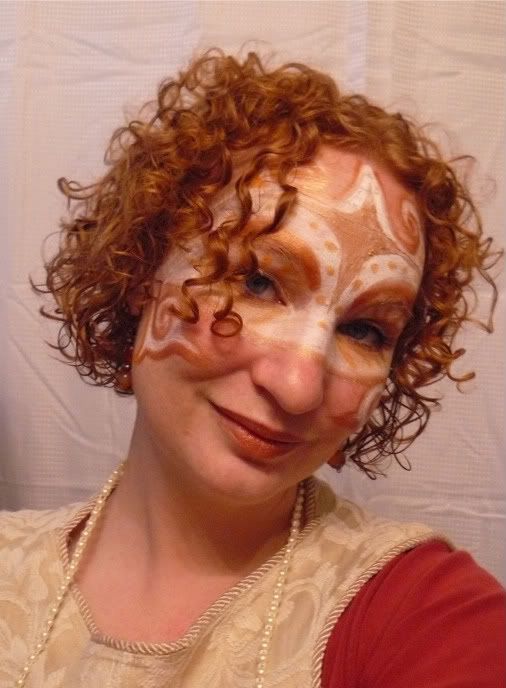 I painted faces for seven solid hours and only did about 10 hearts, 2 flowers, and 5 rainbows. I got to do old age make up twice. I probably did fourty different "Fairy masks" and nearly as many "Batman masks."
Spiders, however, will be a favorite no matter what the season, and there is no getting around that.