(Apologies in advance for the bad quality of the pictures, I took them in my car as I waited in line to pick up the kids, after all the work I was out of time.)
This year, after a successful RS activity where I orchestrated re-making ornaments, I decided to make an ornament for each employee at work. There's only about 150 of us.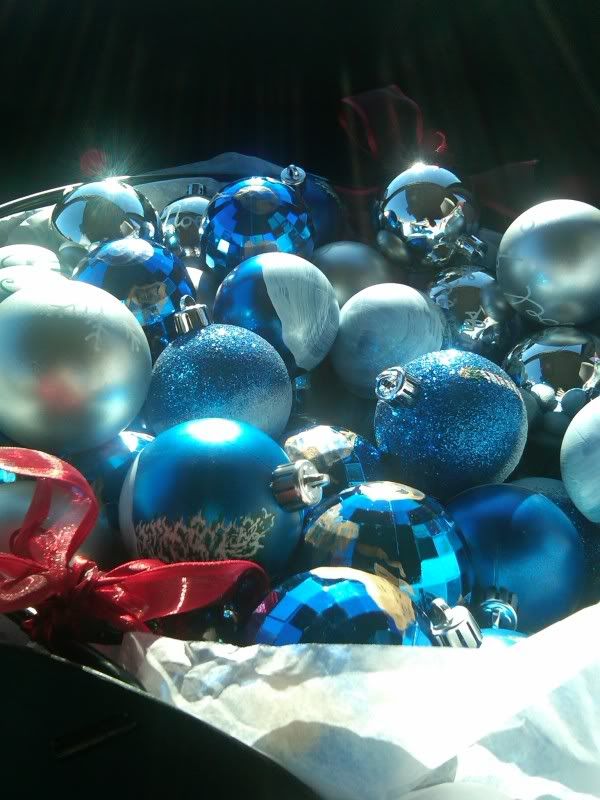 So I took several chunks of time and crunched out several options for them to choose from. Some were simple:
Some were very complex, like painting the continents on these globes: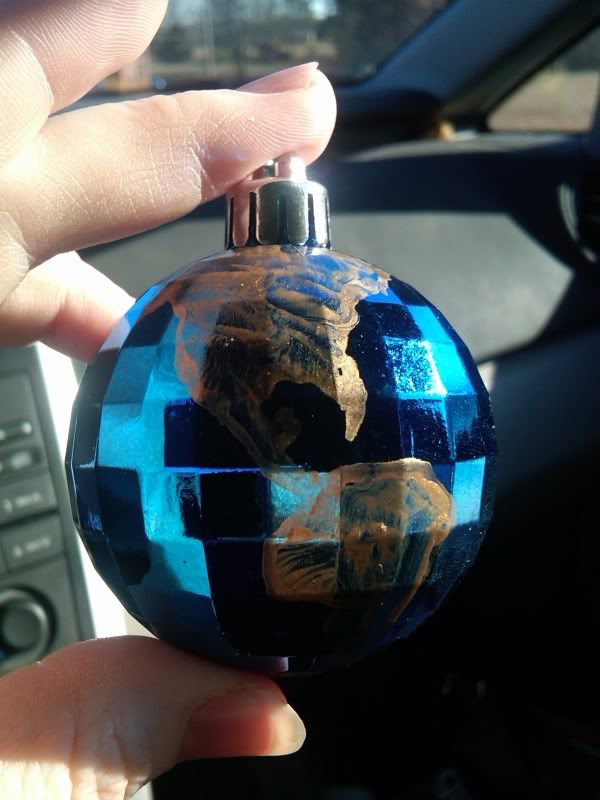 And others were not so hard because I know a few tricks: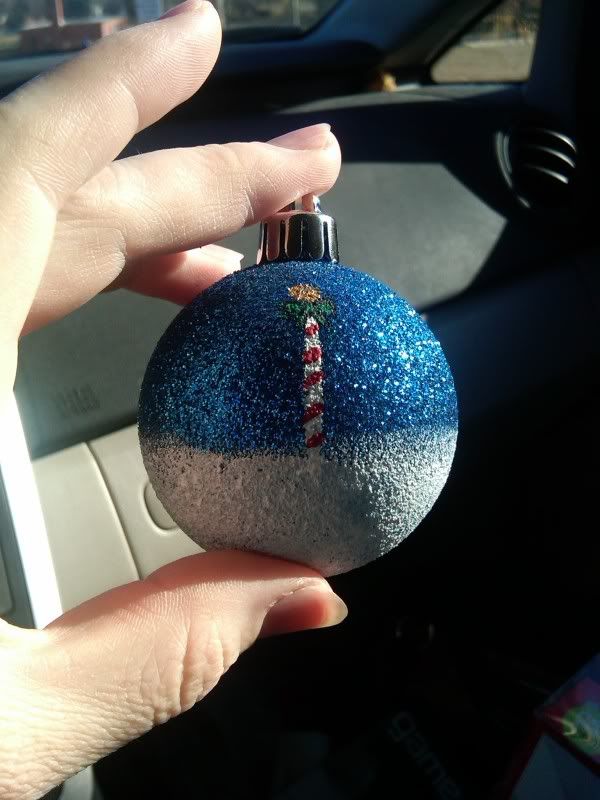 This last one was very popular, even though none of the people I spoke to who picked it guessed that it was supposed to be the North Pole. Ah well.