My sister gave me a really wonderful bracelet for Christmas. I love it so much and was
thrilled
that she sent along the left over parts with it. So I thought, and thought, and then ordered some Song Dynasty copper coins off of eBay.
The coins arrived promptly, but I was wrapped up writing, so they sat for ages. I put it all together the other day.
Here's the necklace: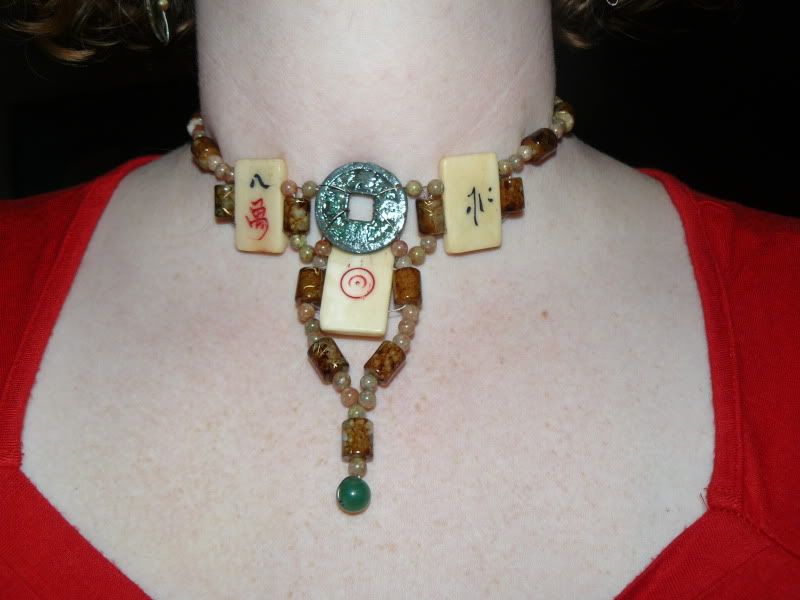 Here's an earring: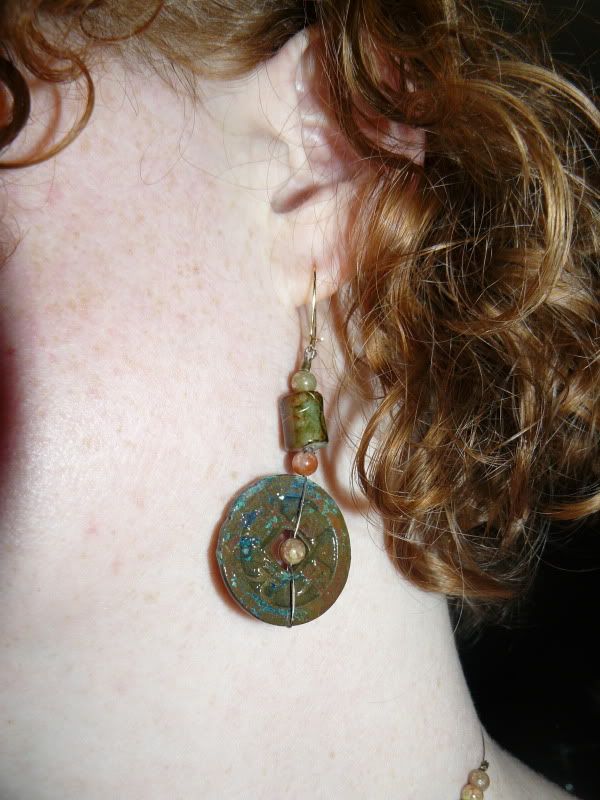 Here's the whole collection including the brilliant bracelet my sister made:
Thanks Sis!